Algorithm – performativity and algorithmic culture
Extended Aesthetic Seminar with lecture by Prof. Rebecca Schneider, Brown University, and artists Anna Lundh (SE) and Tabita Rezaire (DK/FR). Arranged by Anne Kølbæk Iversen and Lotte Løvholm in collaboration with the research program Contemporary Aesthetics and Technology and Kunsthal Aarhus.
Info about event
Time
Thursday 13 September 2018,
at 14:15 - 18:00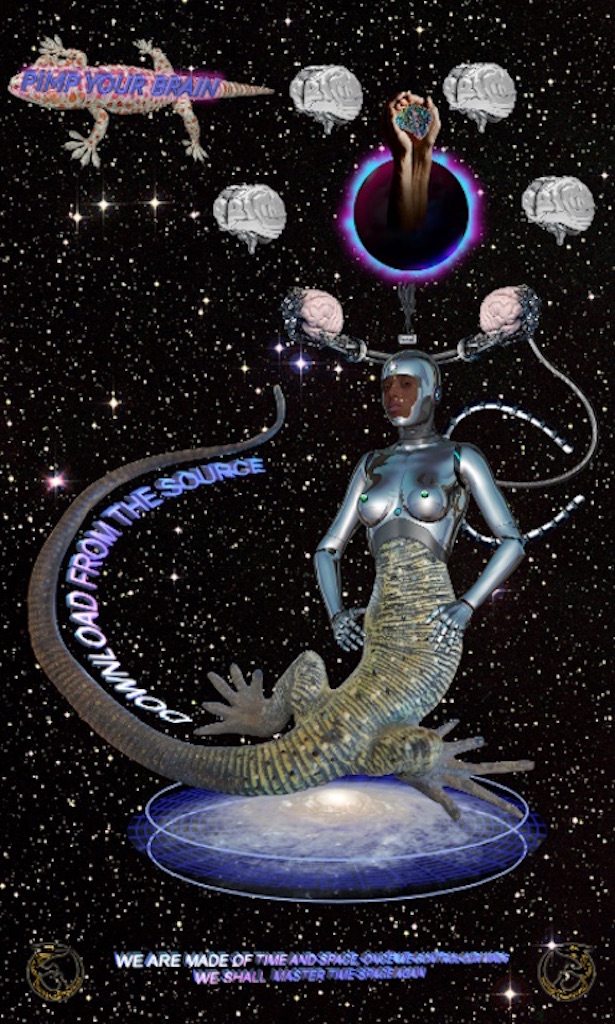 Algorithm seminar, Thursday 13 September 2:15-6 pm / Friday 14 September 9-10 pm
Program
Venue: Kunsthal Aarhus
2:15 pm Welcome and introductory remarks by Lotte Løvholm and Anne Kølbæk Iversen
2:40 pm Lecture by Prof. Rebecca Schneider, Brown University: Gesture and the Antiphonal Aesthetics of Possibility
3:40 pm Discussion
4 pm Break
4:15 pm Artist talk by Anna Lundh: Call to Action / On the receiving end
5 pm Talk by Tabita Rezaire: Decolonial Healing: technology, spirituality and the erotic
5:30 pm Reception
Friday 14 September 9-10 pm
Venue: THIS festival (TBA)
Performance by Tabita Rezaire: The Song of the Spheres
The seminar Algorithm inviteres for a discussion around operationality across technology, culture and body, and how this is reflected in performative works.
Professor in Theatre and Performance Studies at Brown University, Rebecca Schneider will talk about the aesthetics of possibility contained in thinking with and about gesture: "If we think of humans, nonhumans, media objects and atmospheres as intra-active (Karen Barad) how can thinking about gesture help us think about our engagement with media objects in hand and the environment at hand? For the purposes of this gathering, I will think about gesture in terms of algorithm and algorithm in terms of gesture," Anna Lundh will present her historical and artistic investigation of technologies as cultural markers and signals, taking the warning siren and speaking clock as examples. This will be an explorative artist talk on signals, sirens and other sonic manifestations of technology, and on auditory response; receiving, interpreting, re-acting.
Tabita Rezaire will introduce to her practice, which revolves around practices of cleansing for stereotypes and colonization that circulate on the Internet.
Friday 14 September, Rezaire will set up a temporary sky laboratory at the waterfront, inviting the audience to tune into cosmic frequencies and sounds of the stars.
The seminar is part of the performance program Algorithm, developed by independent curator Lotte Løvholm and PhD candidate Anne Kølbæk Iversen, which gathers a number of younger, female artists to produce works that interrogate relations between technology and the body in connection to the conditions for action, thought and sociality these relations make possible. The program consists of five performative works, an exhibition and a publication published by Sternberg Press with contributions by the invited artists, Rebecca Schneider and the curators. The artists are Anna Lundh (SE), Tabita Rezaire (DK/FR), Lauren McCarthy (US), Jenna Sutela (FIN) and Linda Hilfling Ritasdatter (DK).