Meet the Interns: Emilie Schjoldager
The Recreational Fear Lab is delighted to host two research interns in the spring of 2021. In this post, lab intern Emilie Schjoldager tells us about herself and her interest in the lab.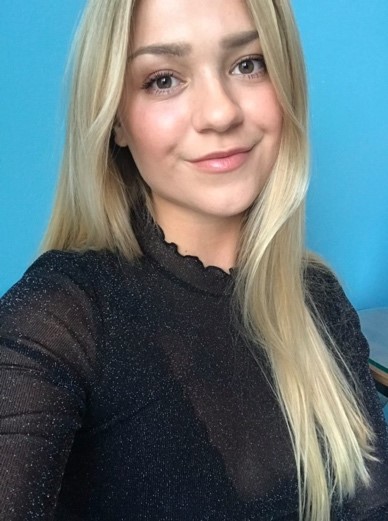 Hi! I'm Emilie and I just finished my Bachelor's degree in Psychology at Aarhus University. Before starting my Master's in the autumn of 2021, I'm currently working in several study-related jobs to gain some work experience. My job at as a research intern at the Recreational Fear Lab is by far the most interesting job I have right now.
I first got interested in the Recreational Fear Lab when I visited the Dystopia Haunted House in Vejle and participated in the lab's questionnaire study last autumn. I've always been fascinated by the fact that people – myself included – tend to be drawn towards the dark and extreme sides of human nature, and I'm interested in learning more about the evolutionary psychological background for this. I'm therefore thrilled to join the lab working on an exciting new project about recreational fear from a developmental psychological perspective exploring how, when and why children might enjoy engaging in scary activities.
Another reason for my interest in the internship in the lab is that I'm eager to learn more about the theory and practice of empirical research, data collection and data analysis, as one of my dreams is to become a researcher myself one day.
Personally, I've always been morbidly curious about scary entertainment. I've been a frequent visitor in haunted houses all over Europe, and I'm especially fascinated with true crime documentaries on serial killers. This does not mean that I am at all fearless, though! I currently have trouble going into my laundry basement in the evenings – but this cannot stop me from jumping on every opportunity to meet a monster in a creepy haunted house labyrinth or diving into accounts on the macabre killings of a disturbed killer.