Meet the Intern: Sabrin Khalil
The Recreational Fear Lab is delighted to host a research intern in the spring of 2023, Sabrin Khalil, who in this post tells us about herself and her interest in scary stuff.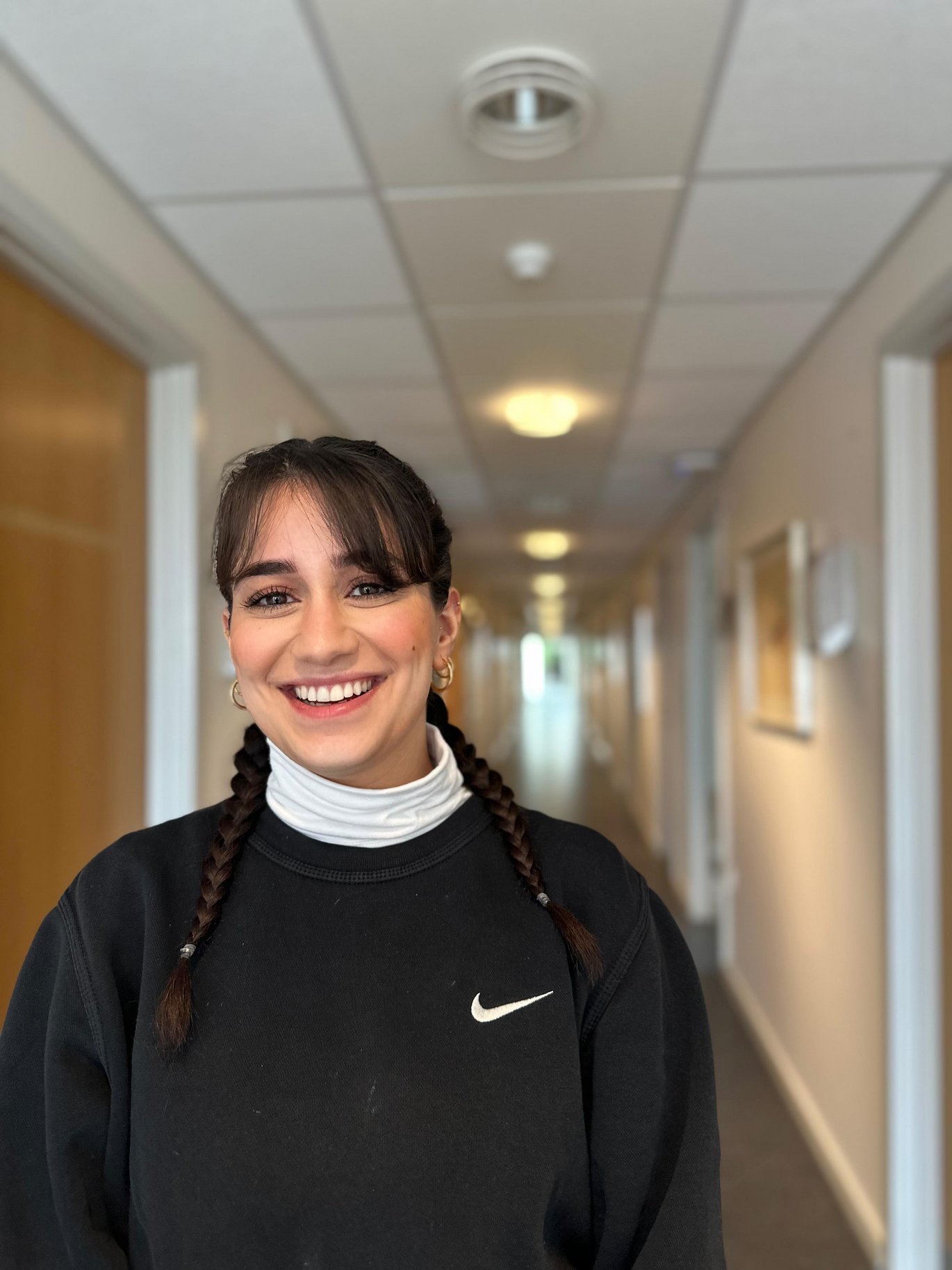 Hi! My name is Sabrin, and I completed the bachelor's degree program in English and Study of Religion at Aarhus University. I wrote my bachelor's thesis about Stephen King's novel Pet Sematary, focusing on the psychological and emotional insight gained by threat simulation in horror literature.
When I was a student at Aarhus University, I spent my 5th semester being a research assistant with the Recreational Fear Lab. We collected data at Dystopia Entertainment in Vejle. Surprisingly enough, I fell completely in love with data collection and the world of horror. I write surprisingly, as I'm not even able to watch a two-hour-long horror movie in one sitting. And even if I managed to do so, it wouldn't be without covering my eyes and ears and having nightmares the entire upcoming week. However, my ability to sit through any true crime movies, podcasts, books, etc. … see, that's the scary part. I mean, serial killers, torture, dismemberment, cannibalism - you name it, I've seen it.
So, as you can tell, I wanted to be an intern at the Recreational Fear Lab to learn more about morbid curiosity and the psychology behind the fascination and popularity of true crime. Another thing I want to explore is why a big chunk of the horror genre employs religious elements to scare its audience. Hopefully, that is something I get to write my MA thesis about one day.